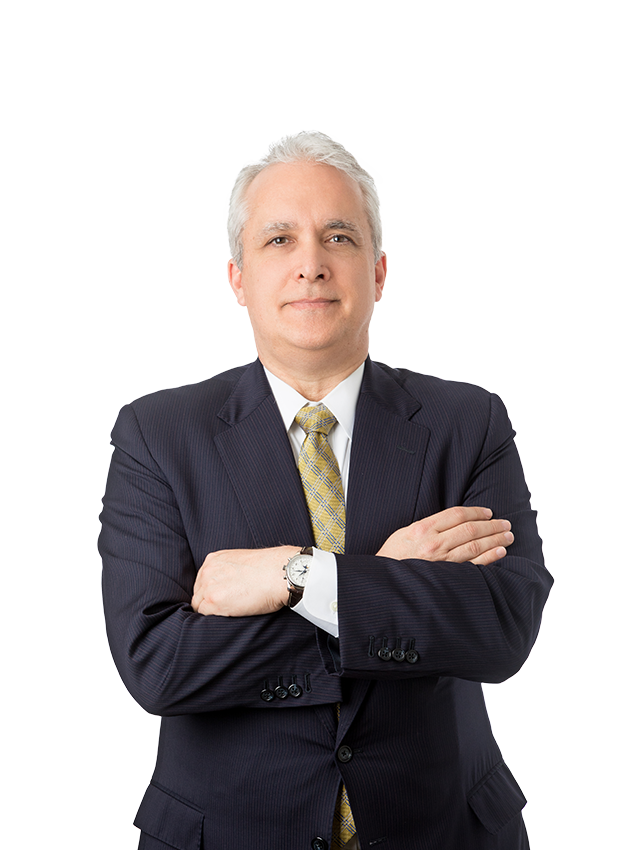 Gregory J. Aceto
Founding Partner
Biography
Education
Bar Admission
Practice Areas
Published Works
Publications
Gregory J. Aceto, a founding partner of Aceto, Bonner & Cole PC, formerly Johnson & Aceto, PC, has a litigation and trial practice concentrated in the areas of commercial and complex civil litigation, construction litigation, estate dispute litigation, criminal defense, personal injury, landlord-tenant relations and family law in the United States District Courts and Bankruptcy Courts and Massachusetts Superior Courts, District Courts and Probate Courts. Mr. Aceto has also engaged in litigation and trial work in the states of California, Florida, Rhode Island, New York and Colorado and related discovery work in the states of Virginia, Maryland, Pennsylvania, Michigan and New Hampshire, and the countries of France and the United Kingdom.
Mr. Aceto has extensive civil and criminal trial experience, having successfully tried numerous jury cases and bench trials in state court and federal court. Mr. Aceto has also had substantial experience in the areas of pre-judgment relief, post-judgment collections, post-trial relief and appellate work. In addition, Mr. Aceto is counsel to various small-to-medium size businesses and entrepreneurs, providing advice and counsel as to a myriad of legal issues including contractual and fiduciary disputes, corporate fraud and misrepresentation, employee relations, corporate structure and reorganization, regulatory and zoning compliance, collection of accounts receivable, licensing and protection of assets.
Mr. Aceto also has been appointed and served as an arbitrator and umpire in various matters before the Massachusetts Superior Court. He also serves as a conciliator in the Middlesex County Probate Court.
Mr. Aceto is a 1990 graduate of Vanderbilt University School of Law, and a 1987 graduate of Boston College (B.A., Political Science). Mr. Aceto was the Elliott E. Cheatham Scholar at Vanderbilt University School of Law for 1990. He is an active member of the Fides Society of Boston College.
Mr. Aceto is admitted to practice in the Commonwealth of Massachusetts and the State of California and before the First Circuit Court of Appeals and the United States District Courts for the District of Massachusetts, the Central District of California, the Northern District of California, the Eastern District of New York and the District of Colorado. His professional affiliations include the Boston Bar Association and the State Bar of California. Mr. Aceto also served on the BBA Lawyer Referral Service Review Committee from 2005-2010 and served as Chair of the Review Committee from 2007-2010.
Mr. Aceto has served on various non-profit boards for human health services agencies including the Italian Home for Children in Jamaica Plain and the Bethany Hill School in Framingham. He has served on the board at Wayside Youth and Family Support Network since 2007, and currently serves as Chairperson of the Board.
Mr. Aceto resides in Natick, Massachusetts with his wife and three children.
Honors and Awards
Super Lawyers of Massachusetts (2011 - 2014)
Memberships
Boston Bar Association (2000 - Present)
Representative Cases
Shachoy v. Conrades, 2019 WL 1598040, (Mass. Super. March 11, 2019)
Robinson v. Spencer Stuart, Inc., 2013 WL 3989672, (D.Mass. August 05,2013)
Tuli v. Brigham & Women's Hosp., 656 F. 3d 33, (1st Cir. (Mass.) August 29, 2011)
Presniakov v. Retail Distributors, LLC, 2010 WL 889991, (N.D.Cal. March 08, 2010)
Tuli v. Brigham & Women's Hosp., Inc., 2009 WL 8690379, (D.Mass. February 09, 2009)
GE HFS Holdings, Inc. v. National Union Fire Ins. Co. of Pittsburgh, PA, 2008 WL 2246673, (D.Mass. May 29, 2008)
GE HFS Holdings, Inc. v. National Union Fire Ins. Co. of Pittsburgh, PA, 520 F.Supp.2d 231, (D.Mass. September 05, 2007)
GE HFS Holdings, Inc. v. National Union Fire Ins. Co. of Pittsburgh, PA, 520 F.Supp.2d 213, (D.Mass. September 05,2007)
Glaskin v. Klass, 996 F.Supp. 67, (D.Mass. February 23, 1998)
Pro Bono Activities
Education
Vanderbilt University School of Law, Nashville, Tennessee

J.D.
Elliott E. Cheatham Scholar

Boston College, Chestnut Hill, Massachusetts

B.A., 1987
cum laude
Major: Political Science
Bar Admission
Massachusetts, 1992
California, 1990
U.S. District Court District of Massachusetts, 1994
U.S. District Court District of Colorado, 1994
U.S. District Court Central District of California, 1994
U.S. Court of Appeals 1st Circuit, 1994
Publications
Kolodziej v. Smith: An Employee's Right to a Secular Workplace. Boston Bar Journal, January/February, 1993
Criminal Sanctions for Corporate Tortious Acts, For the Defense, November, 1991